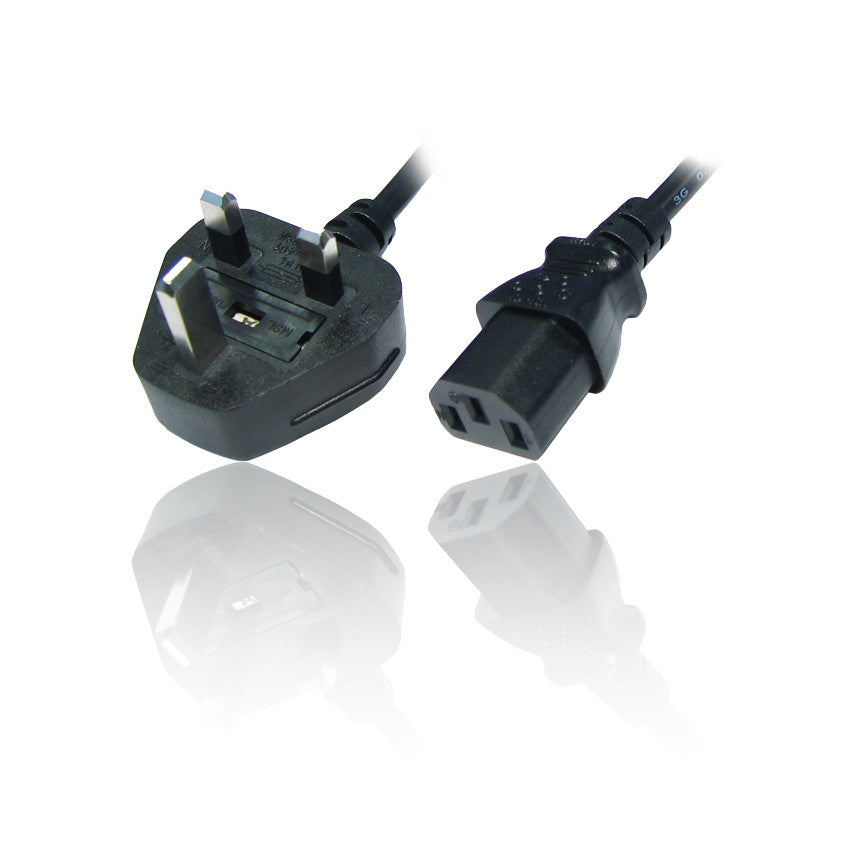 GNG Kettle 3m Mains Power Cable Plug Power Cable Lead Laptop Printer TV UK 3 Pin
---
UK 3 PIN PLUG LEAD - Built to the standard UK BS-1363 design of 1 Earth, Live, Neutral
MAINS POWER LEAD - Ranging from 1.8 to 5M from giZmoZ n gadgetZ in 3 models, Kettle, Clover, Fig 8
13A FITTED FUSE - Coming with a high voltage amp this can take most devices, the pop off fuse cover allows for easy replacements or reduced capacity fuses if needed.
POWER CABLE COMPATIBILTY - Typical but not restricted to devices are Stereo's, Printers, TV power cable , PC's, Playstation 3 Slim (PS3) - PS4, Kettle's laptop chargers and more
FULLY MOULDED mains 1.8m Kettle lead. Built to withstand tought use, no screws to hold it together, built in 1 solid mould.
UK Mains Kettle Power Lead Brought to you by giZmoZ n gadgetZ

Product Description
UK Mains Plug to IEC C13 Socket 13A fuse fitted Approved to BS 1363/A 100% electrical and mechanical inspection. Fully moulded.
Package Includes:
1x Mains Power Lead Kettle Type 3m
---
Share this Product
---
More from this collection