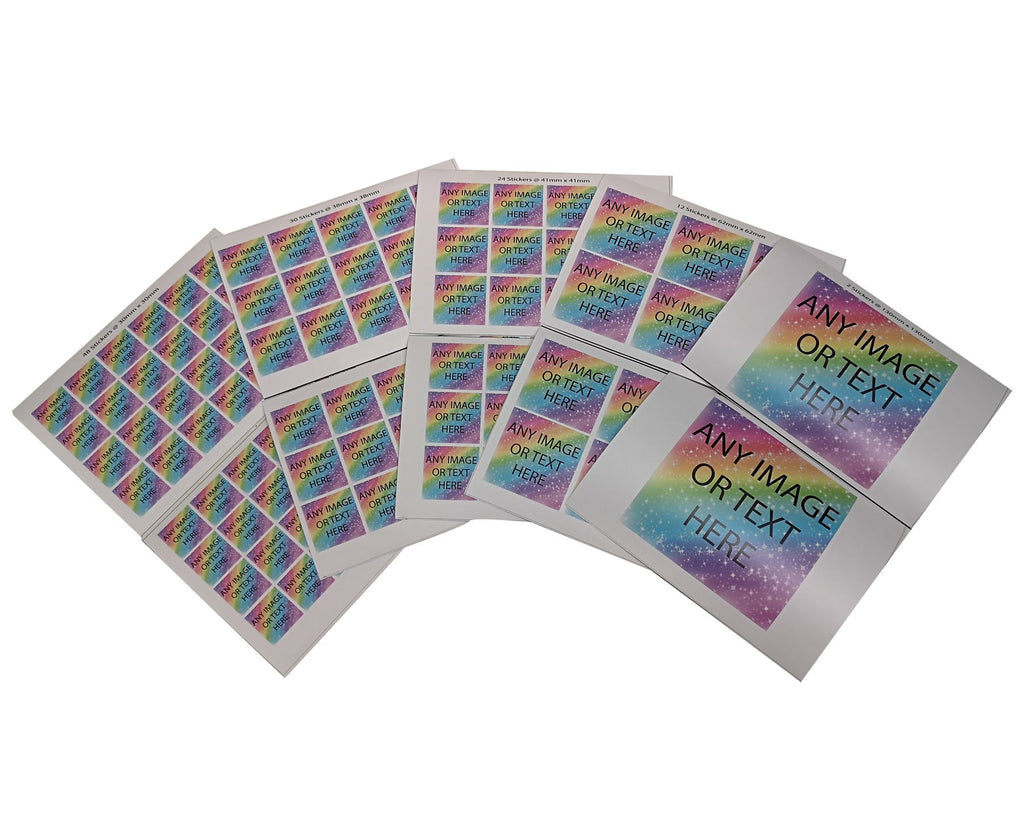 GNG 2-384 Stickers Square Custom Small Vinyl Printing Image Logo Text Postage Labels Personalised 1-8 sheets
---
Personalised Custom Printed Stickers

Features
These are all printed on high quality gloss A4 vinyl sheets using the top in class printer which provide waterproof, scratch proof prints and with the Genuine Branded Ink in gives years of fade resistance.
All prints are split into A4 or a5 sheets for easy postage and can select between 1 to 8 sheets, with 2 to 48 stickers per sheet.
Purchase Options
If possible during checkout, upload your image and or text, select the number of sheets and the labels per sheet.
If not achievable in checkout, please contact us after the order with the desired info
Sticker size options
2 Stickers per sheet @ 131mm x 131mm each
12 Stickers per sheet @ 62mm x 62mmeach
24 Stickers per sheet @ 41mm x 41mm each
30 Stickers per sheet @ 38mm x 38mm each
48 Stickers per sheet @ 30mm x 30mm each
.
---
Share this Product